We translate all types of documentation
Medical, Computer, Business, Marketing, Legal, Financial, Engineering, Pharmaceutical, Technical Manuals, Patents, Annual Reports, Advertising Copy, Marketing Collateral, User Guides, Brochures, Case Studies, Data Sheets, Medical Records, Newsletters, Reference Manuals, Training Manuals, Marketing Materials, Emails, Press Releases etc. Web Sites - HTML editing, databases, meta tags, applications, etc. Software, CD-ROM Titles, Presentations, Surveys, Thesis etc.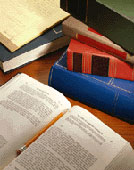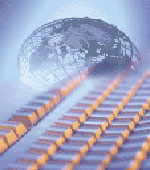 DESKTOP PUBLISHING & TYPESETTING
After the translation process, multilingual publishing is done through various programs such as QuarkXPress, PageMaker, Wordfast, FrameMaker, Ventura Publisher, Interleaf, M S Office, Illustrator, Photoshop, Inpage ,TRADOS etc. Software: DejaVu, IBM CAT tool, J-CAT, MetaTexis, Multicorpora, Other, Other CAT tool, Passolo, Powerpoint, SDLX, STAR Transit, TransSuite2000, Uniscape CAT tool, Linguistic QA is also performed after the initial layout to ensure the closest match to the original is made. Upon client's approval, various final deliverables are prepared, including PDF, EPS, film negatives, bromides and then delivered to the client. Also we provide, one-stop translation layout and EPS generation service for your business card translation.

Other Services We Offered:
Interpretation Services
We concentrate on what we do best allowing you to do what you do best. Offering interpretation for over 100 languages, and through our partner true multilingual expertise. This means you can give us a call to help you communicate with people who speak languages other than those you understand.
We are a leading provider of multilingual professional interpreting services and associated simultaneous interpreting (SI) for premier technology companies, professional and trade associations, government agencies, trade groups and institutions.

OCR / Scanning
We are experienced in the field of scanning and OCR, and hands-on knowledge of implementations. We provide in-depth analysis on document digitization and high volume capture and conversion.
Our OCR team comprises of truly dedicated staff who have expertise in their respective sphere / areas. They are well organized to handle all your OCR & related jobs like image, scanning, formatting, editing, proofreading, spell checking to name a few.
Since OCR is a customized services, which constitutes of various parts. You can get a one page scanned as a 'sample' tested prior to assigning any work to us, this not only helps us to gain your confidence but enables us to form an accurate quotation for the job on hand. We are comfortable in any volume of work. The turn around time varies, in accordance to the requirement of our clients. We strictly believe in adhering to our commitments.

Software Localization
If your organization is facing the challenges of expanding your global market, requiring professional project management of your translation and localization projects, consider Indian Translation Agency. For localization of software, training materials, web sites, or documentation. We provide the experience and expertise you need. fuzzy ocr character recognition hash check sum sig
, foreign language conversion, japanese language, online interpreter, data communication,english spanish interpreter , language translation, polish language , multilingual web site, software ocr,word to pdf conversion,Localization is part of the translation process. From start to finish, the Indian Translation Agency employs processes and methodologies that enable us to deliver world-class applications designed for the global market. The focus of each translation and localization project is to produce a final product that appears to have been designed in the target language from the onset. Our localization methodology has been created to ensure unparalleled quality by selecting translations professionals in the target market.fuzzy ocr character recognition hash check sum sig english spanish interpreter english spanish interpreter, language translation, polish language , multilingual web site , software ocr,word to pdf conversion,Support for multiple-languages is a feature of many enterprise-level vendor sites. In continental Europe, this type of feature is common place, with the sites attracting much more traffic than they would if they were kept to just their native tongue.

Multilingual Websites
It is extreme importance to Indian Translation Agency of your customers. We help you remove all barriers, including those of language. The Internet today has helped bridge the gaps between the furthest points on the globe to that they now seem a stone's throw away,it is essential to speak many languages in order to make the WORLD your customer.
From business card translation, marketing communications documentation to software manual, resource, and help files, we can successfully facilitate your multilingual communication needs. During the translation phase, we develop a project glossary as necessary and use it throughout the translation process to maintain consistency and accuracy. Also, by utilizing Computer-Aided Translation (CAT) tools, that store original and translated sentences into memory for later reference, we assure maximum consistency and efficiency while saving time and resources. In the review phase, a skilled and specialized editor checks a second time for terminology, consistency, presentation, style, omission, and overall linguistic accuracy. We have access to a vast number of industry-specific dictionaries and glossaries along with internally developed glossaries that we use to shape standard languages to specific industry requirements. This phase is essential because it corrects and refines the translation to specific company needs. No matter how superior your product is, communicating with linguistic accuracy and cultural sensitivity is essential to your success..

DTP / Printing
Desktop publishing is essential to making our customer's projects stand out. Whether they're looking for an electronic file, high-resolution color output, or large volume printing, Indian Translation Agency delivers all these and much much more. We have the partnerships and tools to meet your specifications and your deadlines. Needless to say that we provide high Quality Work @ Affordable Prices.

Translation
When you need to take your business global, you will not find a better partner than Indian Translation Agency. International business means more than just translating a web site or company brochure. We make it possible for you to communicate with your associates and clients in their language and show them you their value and culture.
We don't just translate words, we translate meaning to avoid cultural mistakes, that gives you confidence when communicating anywhere in the world. Our commitment to service, coupled with our technical expertise and in-depth industry knowledge have led reputed companies to choose us as their globalization partner.
While we have a number of defined core competencies like Translations, Content compilation and Technical documentation, ultimately our services will help you operate globally. We believe in utilizing existing processes whenever possible, and when this is not feasible, we can Design, Develop, and Deliver a formula that will be right for you.
An all-encompassing globalization effort is typically the best way to meet the challenges of operating internationally. But, sometimes our client's needs are as straight forward as translation. Our linguists are professional translators with accreditation from reputed Universities and having rich translation experience. We evaluate them using our own rigorous tests, with final acceptance into our network, only after our in-house linguists have reviewed their work and given their approval.

Transcription

We have the ability to transcribe any video, tape or sound byte into text. We have transcribers with extensive experience in most subject matters. We can turn around a large project in a very short period of time.
Our transcribers and translators are highly qualified professionals, they have been chosen for their linguistic skills and in their respective areas of expertise. Among the areas in which We has extensive experience are:
Medical
We will transcribe a patient's history and physical, or a doctor's notes from any form of audio medium. We records medical presentations, both in English and other languages, and prepares transcripts for subsequent use.
Advertising and Technical Presentations
We records and transcribes a range of proceedings including client presentations, focus groups and press conferences. We provides transcripts and translations of videos and advertising spots with normal or expedited delivery.
Legal
We, through attorneys and their clients can obtain certified transcripts and translations of court proceedings, pre-trial conferences, depositions and surveillance tapes. Our certified transcripts are accepted by all state, federal and international authorities.
Whatever the nature of your project, you can rely on We and its staff to provide quality, cost-efficient solutions for your translation and transcription needs.
Voice-over and Dubbing

We can carry out this work for clients wishing to use existing audio, video or film tracks for overseas markets. First the script is translated appropriately into the target language. Then we select a voice-over or dubbing artist for client approval before recording takes place. We can organize the whole process if required.
We are doing voice-overs for Promos, Commercials, Industrials and Documentaries, but that's not all ! There's also the internet, audio prompts for equipment used in medicine as well as countless devices that make up the growing world of new technologies. All of this done from a professionally equipped, India based private recording studio.
Online Documentaries Film maker
Indian translation agency (IT agency) is a unique public platform for filmmakers, video journalists, NGOs and just about anyone with an interest in video and a concern for a better world:
IT agency is an impressive response to a global media system that all too often is filtering out both innovation in filmmaking and the wider communications of social issues to citizens around the world. If you are a filmmaker concerned about what's going on in our world today, add your stories to IT agency and join this radical network on the cutting edge of technology and social change".